When looking to install a new boiler, it can be confusing to know which boiler is best for you. To help make things a little easier, we have created a handy guide. However, we always recommend that you have a discussion about your heating and hot water usage with a Gas Safe registered engineer.
We offer a free site survey and can provide you with information on the different boiler options available to best suit your needs and maximise your energy savings, whilst keeping within budget.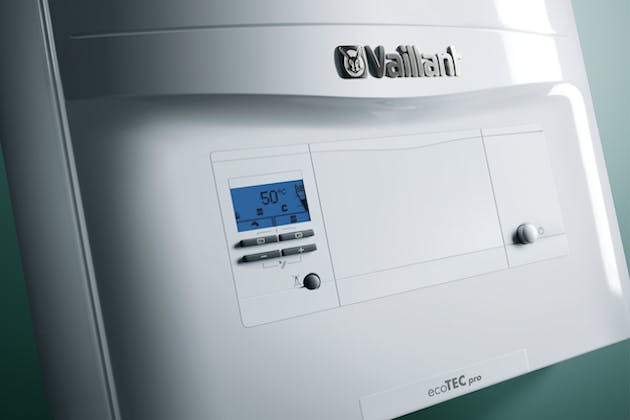 Why Vaillant is a premium boiler brand
Under the spotlight today, we take a look at Vaillant and the benefits of installing a new energy-efficient Vaillant boiler. Beales Services has a great deal of experience with installing this brand so we know all there is to know about why they hold such high esteem when it comes to their fantastic, energy-efficient boilers.
The Vaillant Group is an international family-owned company with a history of more than 141 years. Though Vaillant boasts German design, all their boilers are manufactured in the UK and replacement parts are easily available. The quality and reliability of a Vaillant boiler and the great after-sales service are major factors in customers choosing Vaillant when replacing their boiler, but we have listed some further points to outline why you should consider a Vaillant boiler for your home in South Woodford.
Vaillant produces high-efficiency boilers that reduce their heat output as necessary when combined with thermostatic radiator valves, thereby reducing running costs.
Vaillant offers a 10-year guarantee on selected models when installed by an accredited Vaillant Advance Installer
Vaillant boilers have Quiet Mark accreditation, making them a great choice when installing a boiler in a living or sleeping area of your home.
Vaillant has multiple flue options, including a rear flue (perfect for tight spaces).
The Commitment of Vaillant to Energy Efficiency
Vaillant sets itself apart as a pioneer in boiler technology by being steadfastly committed to energy efficiency. Their constant quest for innovation attempts to lessen environmental effects and energy use. Boilers made by Vaillant effectively adjust heat production to fit heating requirements for individual properties, resulting in lower energy costs and compliance with broader environmental objectives to reduce carbon emissions.
Homeowners who invest in Vaillant benefit from significant long-term savings and actively support a future that is cleaner and more sustainable.
Comparing Different Boiler Brands
Vaillant distinguishes out in the competitive UK boiler industry for its superior quality, effectiveness, and customer satisfaction. Long-term dependability and performance are guaranteed by Vaillant's German design history and UK-based production.
They have sophisticated modulation features that save energy costs, and they provide homeowners with peace of mind with excellent after-sales care and extended warranties. Vaillant is the go-to option for dependable, effective, and customer-focused heating solutions when compared to other boiler brands because of their dedication to quality, energy efficiency, and customer satisfaction.
Licenced Installation
Stress the value of expert installation performed by Gas Safe qualified engineers and how this affects the efficiency and durability of a boiler. Talk about the advantages of hiring a certified Vaillant Advance Installer.
The Significance of Expert Installation
A boiler must be installed by a professional if it is to operate safely and effectively. Engineers who are Gas Safe registered have received the necessary training and credentials to operate with gas appliances, ensuring adherence to safety guidelines and standards.
You can be sure that the installation process will follow all necessary safety precautions when you pick a professional for boiler installation. This is essential since gas leaks or faulty installation can endanger your property and health seriously.
Impact on performance and longevity
A boiler that has been expertly installed not only performs at its best but also lasts longer. Installation errors may lead to wear and tear, but proper installation ensures that all components are fitted correctly, minimising this risk.
It's important to note that boilers that are placed improperly may be less efficient, resulting in higher energy bills, while also having a much shorter lifespan.
Advantages of Certified Vaillant Advance Installers
Vaillant has an accreditation programme for installers because they understand the value of expert installation. Accredited Vaillant Advance Installers have received specialised training to ensure their proficiency, making them specialists in managing Vaillant boilers.
Homeowners can obtain in-depth information and experience about Vaillant's products by selecting a certified Vaillant Advance Installer. As a result, the installation process goes more smoothly, and the system performs at its best.
A direct line to Vaillant for help and access to extended warranties on particular models is also available to qualified installers. As a result, homeowners will experience more peace of mind knowing that their installation is supported by the knowledge of the installer and the assistance of the manufacturer.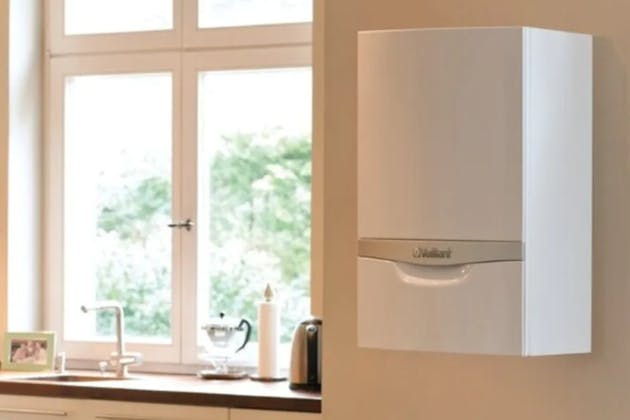 Installation Period
How long it takes to install a Vaillant boiler is among the most frequent queries from homeowners. The complexity of the installation, the type of boiler, and the installer's skill can all affect how long it takes to complete. Standard boiler installations usually take one to two days on average. It's important to realise that a more involved installation, such as a complete system conversion, can take longer.
Cost determinants
Homeowners should also be aware of the aspects that influence installation costs. Numerous factors, such as the type of boiler being installed, the installation's location, the need for additional parts or upgrades, and any required piping alterations, might affect the cost of installing a Vaillant boiler. The installer's qualifications and experience can also affect the final price.
Boiler Placement
The optimal location for a new boiler is a question that many homeowners have. Care should be taken when selecting the area, taking installation accessibility, security needs, and ventilation requirements into account. The boiler should ideally be situated in a space that is easily maintainable and well-ventilated.
After-Sale Support and Warranty
Homeowners frequently ask Vaillant about their warranties and post-purchase assistance. It is essential to comprehend the warranty's conditions and know how to make a claim. The licenced installers from Vaillant can help homeowners with warranty-related issues and provide contact information for after-sales support, ensuring a smooth transaction.
Contact us for a new Vaillant boiler installation
If you would like to book a free site survey to find out more about the different boilers available and which one would suit your needs best, get in touch.
Call us on 0203 488 0883 or email us hello@bealesservices.co.uk. You can also fill out the contact page on our website. We are always happy to answer any questions you may have and look forward to hearing from you soon.