Boiler Servicing in South Woodford
We offer annual boiler servicing throughout South Woodford and any other surrounding areas such as Walthamstow, Wanstead, Leytonstone, or Woodford.
Getting your boiler serviced regularly (at least once a year) is crucial for maintaining boiler health and ensuring that you don't experience boiler breakdown. If you live in or are local to South Woodford, or any of the areas listed above and you would like to book a boiler service with Beales Services, then get in touch with us on 07921705246, or 0203 488 0883 to book your boiler in for its annual service.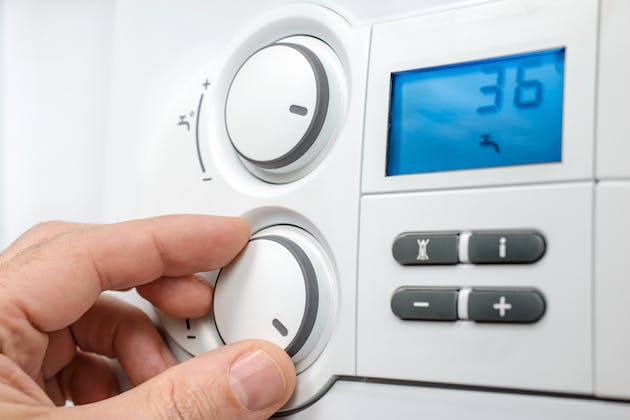 Boiler Servicing South Woodford
Not many realise how crucial boiler servicing is to keep your heating running smoothly. Servicing is a vital part of maintaining the health and longevity of a boiler and central heating system, even for a boiler that has just been installed. During a boiler service, our engineers will inspect and test all of the major components within the boiler in order to identify any faults that may pose a safety risk or otherwise inhibit the efficiency of your boiler.
Having your boiler serviced regularly can help to reduce the risk of future problems with your boiler, it's extremely important that you get your boiler serviced annually. Our team will check for any issues and make sure that your system is running exactly as it should be. We'll also make adjustments to your boiler should you require them, this will make sure that everything is operating as normal.
By servicing your boiler, not only will you likely improve the efficiency and performance of your central heating system, but it can also save you money in the long run. Boiler servicing helps to prevent boiler breakdowns which can end up being extremely expensive to fix.
To prepare your home and the boiler for the winter, we highly recommend booking a boiler service in the summer months, but nonetheless, we're more than happy to service any boiler at any time of the year, so just get in touch.
Benefits of a boiler service
At Beales Services, we suggest that you get your boiler serviced at least once a year. We have outlined a number of reasons as to why it is beneficial for you to have your boiler serviced annually for a number of reasons...
Lower energy bills
By minimising inefficiencies in the boiler and ensuring that fuel is put to better use, you can reduce the costs of your energy bills; significantly so in some instances!
Avoid boiler breakdowns
Avoid the costs of expensive boiler repairs by identifying and mitigating problems early on.
Quieter boilers
Boilers that are regularly serviced are quieter than boilers that aren't.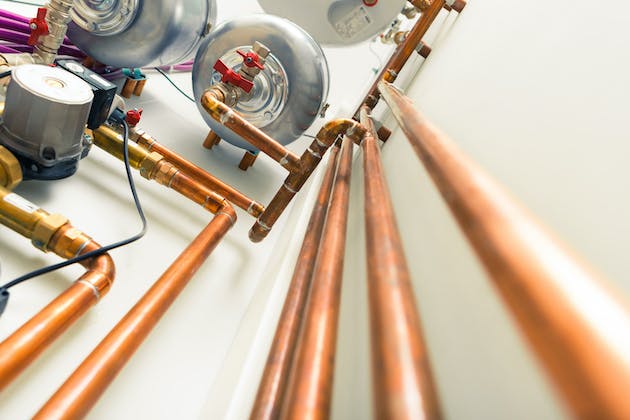 Why choose Beales Services for a boiler service?
At Beales Services, you can be sure that you're choosing a qualified and experienced company to service your boiler. It might be a common occurrence that as soon as the weather starts getting colder, wetter and maybe even icier, you begin to recall that you haven't had your boiler serviced in a while... and by that point, it's already too late.
All of your local heating engineers based in South Woodford and the surrounding areas have had their schedules booked up for the winter period, and you're struggling to find a free, qualified engineer to service your boiler. That's where Beales Services stands out ahead of their competition. We ensure that we will contact all of our previous customers to notify them that their annual boiler service is due every year so that they don't have to remember to book theirs annually. To enquire about a boiler service with us, simply click the button below and fill out our contact form so we can get in touch with you! If you're a landlord, we offer a combined price for landlord gas safety certificates & boiler service, so click the button below to book your service.
We are Gas Safe registered, highly qualified gas engineers
Before letting any gas or heating engineer enter your home, we strongly urge that you always ask for confirmation that they have fulfilled all the necessary qualifications required to undertake the job.

You will be glad to know that all of our boiler engineers are Gas Safe Registered and LPG trained, meaning we're qualified to service both gas and LPG boilers, whether that's a regular boiler or a combination boiler, it doesn't matter.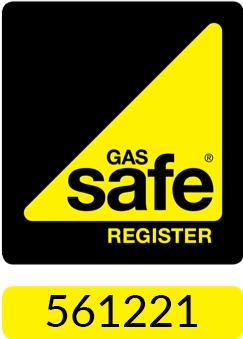 Contact us for a boiler service in Woodford and surrounding areas
To get in touch with our gas engineers in South Woodford or any of the surrounding areas such as Walthamstow, Wanstead, Leytonstone, or Woodford, you can give us a call on 07921705246, 0203 488 0883 to book your boiler in for its annual service. We are very much looking forward to hearing from you and can't wait to help!