Boiler Installations in South Woodford
We offer expert boiler installation services throughout Woodford, Wanstead, Walthamstow, Woodford, Leytonstone, and all surrounding areas.
As Gas Safe accredited heating engineers with over 15 years of experience, we have built up our family run business on a reputation of excellence and high standards. Based in South Woodford, our services are available across the surrounding areas of Walthamstow, Wanstead, Leytonstone, Woodford, and any neighbouring or surrounding areas.

With our consultative approach to customer service, Beales Services should be your first port of call for all your heating and plumbing needs. We offer a free site survey and quote, and after discussing your heating and hot water usage we can provide you with information on the different options available to best suit your needs and maximise your energy savings, whilst keeping within budget.
Want an estimate for a new boiler?
If you're looking at having a new boiler installed and want to get an idea of how much it will cost, we invite you to use our boiler installation form. All you need to do is to take a few pictures of your current boiler and we'll provide you with an online estimate on a new boiler installation. Please click the button below to get started.
Why choose Beales Services for a brand new boiler?
We know how frustrating and disruptive a boiler installation can be to your home and schedule, so our heating engineers ensure we keep these inconveniences to an absolute minimum. Maintaining excellent workmanship and good housekeeping is of paramount importance.

At Beales Services, our engineers ensure that we only install A-rated energy efficient boilers and controls. Installing an efficient A-rated boiler is an incredibly smart investment as it could save you money on your energy bills, reduce your carbon emissions and keep your home warm and comfortable. We include a hot chemical flush, with added inhibitors, on all new boiler installations. However, there is the option to upgrade to a full system power flush (the gold standard for cleansing a central heating system) to improve the efficiency of the existing pipes and radiators of your central heating system.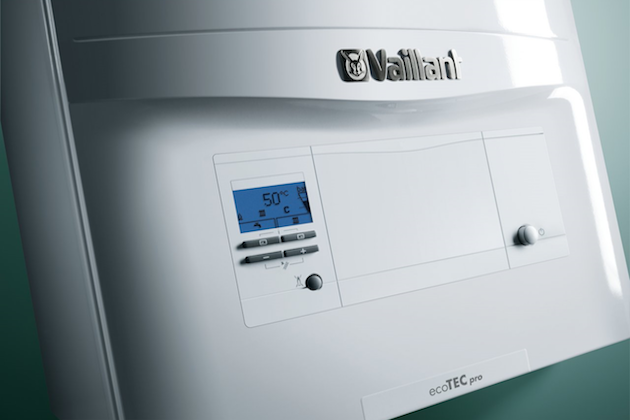 We are accredited Vaillant Advance & Ideal Max Heating Engineers

As approved specialist Vaillant Advance Master Tech and Ideal Max installers, we are able to offer an extended warranty when you choose us for your boiler installation. Whether you choose a combi, system or regular boiler, we can now provide extended 7 to 12-year manufacturer's warranties for your peace of mind (manufacturer's warranties are not insurance backed). As experienced Gas Safe heating engineers, we are committed to promoting gas safety awareness and for this reason, we will always contact our existing clients to advise them when their boiler service is due.

Why Do I Need a New Boiler?

According to Energy UK, 55% of what you spend on your energy bills in a year comes from your boiler, so it's important to ensure your boiler is working as efficiently as possible, as well as knowing when the right time to replace it is.

Modern boilers tend to be much more efficient than ones manufactured as recently as 10 years ago for a number of reasons. Their main advantage is that they are condensing boilers, so upgrading to an A-rated high-efficiency condensing boiler could make a noticeable difference to your heating bills. Temperature control devices have developed in that time too, meaning you can be far more precise with how you heat each area of your home.

New boilers are made with superior materials and technology and can produce a lot less noise than older boilers. This can be beneficial if space is limited and a boiler has to be installed in a living or sleeping area of your home.
(Complete Guide To Boiler Replacements)
Contact Us today for a new boiler

If you would like to view examples of boiler installations completed by Beales Services in areas such as South Woodford, Walthamstow, Wanstead, Leytonstone, or Woodford, then you can visit our gallery page or read some of our customer reviews. We are always happy to answer any questions you may have, so get in touch on our contact page, alternatively, you can phone 0203 488 0883, 07921705246 or email hello@bealesservices.co.uk.

Free boiler estimate

At Beales Services, we offer a free, no-obligation site survey and written quote. However, we realise that sometimes it can be more convenient to get an idea of pricing without having an engineer attend your property. For an online estimate, please use our boiler estimate form by clicking the button below.