Whether to repair or replace when your boiler breaks down can be a difficult decision. There are a lot of different factors that go into making this choice, so it is important you are able to make an educated decision. To help you decide what is best for you, keep reading our expert advice.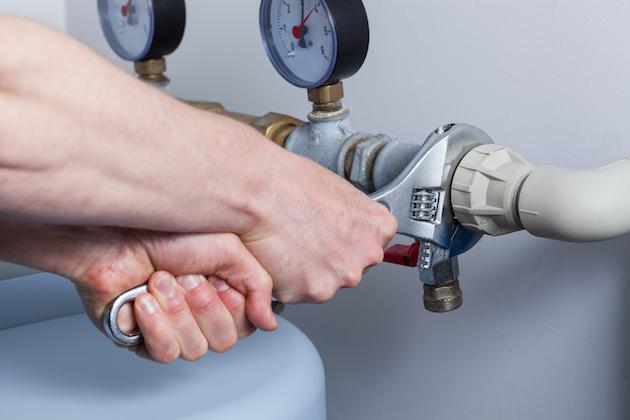 Is my boiler in need of repair?
Getting your boiler repaired is a quick and easy way to get your home back up and running. We offer emergency call-outs at a time that suits you, so you can have your boiler repaired in no time. A repair is usually the best option if your boiler has never broken down before. A small issue can be easily and cheaply rectified. If your boiler is only a couple of years old, it could still be under warranty and the repair will be covered by the manufacturer. However, if your boiler is older and repeatedly breaking down this can be a huge inconvenience, frustrating and very costly.
How to know when to get my boiler replaced?
A boiler replacement is an expensive last resort but if your boiler is old, unreliable or breaking down more often than not, it is a good time to get it replaced. Spare parts may no longer be produced by the manufacturer resulting in what stock is left being sold at a premium. The initial outlay for a new boiler is expensive but this will be offset by its energy-saving capabilities and the manufacturer's warranty. If your boiler is over ten years old and starting to fail, you would benefit considerably from a boiler replacement as technology has moved on a great deal. Modern boilers are more efficient than ones manufactured as recently as 10 years ago for several reasons. Their main advantage is that they are condensing boilers - see more details here.
Why choose Beales Services?
Our specialist Gas Safe registered heating engineers are expert installers. As such we can offer extended manufacturer's warranties of up to 12 years, so everything will be running smoothly for years to come giving you total peace of mind.
We offer online boiler quotes to provide you with a convenient way to find out more information but if you prefer, we are happy to provide a no-obligation site survey and free written quote. After discussing your heating and hot water usage we can provide you with information on the different options available to best suit your needs and maximise your energy savings, whilst keeping within budget.
Give us a call to help with your boiler
Our specialist Gas Safe registered heating engineers have over 15 years of experience and can offer a range of boiler services across Walthamstow, Wanstead, South Woodford, Woodford, Leytonstone, and other areas in East London. If you are still unsure what to do, feel free to get in touch today for further expert advice. Call us on 07921705246 / 0203 488 0883 or email us at hello@bealesservices.co.uk. You can also fill out the contact page on our website.