When you are looking for someone to carry out gas work in your home, it is important you only consider hiring a Gas Safe registered engineer. But what is a Gas Safe engineer, and what does "Trust the triangle" mean? Read this blog post by the team at Beales Services to find out all about why it's so important to hire a Gas Safe registered engineer.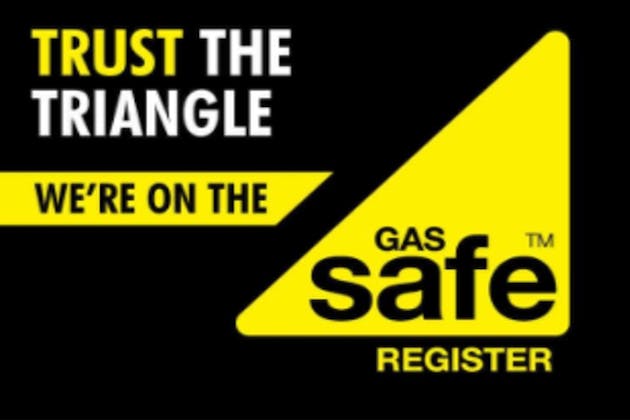 What is the Gas Safe Register?
The Gas Safe Register is a list of all qualified engineers in the UK. The register replaced CORGI in 2009 with an updated, improved set of guidelines.
Why is the Gas Safe register so important?
The gas safe register is a way for customers to see which gas engineers are 'gas safe'. This means they have proof that they have been correctly trained and are qualified to work safely and efficiently with a range of gas appliances including (but not limited to) boilers. To comply with the register, engineers have to follow strict guidelines- so you know you are in safe hands.
How does the Gas Safe Register benefit you?
Gas engineers have to work safely, meeting all relevant health and safety guidelines. This means you know they will be completing the job safely, without cutting any corners. When it comes to gas work, this is important, as there are a lot of potential dangers.
Your satisfaction is our priority and we work hard to ensure we do the job perfectly, with your needs in mind. We work closely with you to assess what it is you need to do, communicating with you when needed.
As well as this, the register has an excellent complaints process. They understand that issues can occur, so they respond to all feedback in a professional manner. If you have received unsatisfactory work, they will send someone out as soon as possible to rectify the issue and assess the situation. Things can't go right 100% of the time, so it is comforting to know someone is there to listen.
Need a Gas Safe registered heating engineer in South Woodford?
Our team offer a range of gas services, including boiler installations, across Walthamstow, Wanstead, South Woodford, Woodford, Leytonstone, or any other surrounding areas. We are proudly Gas Safe and are always happy to help you out with expert advice, so get in touch and arrange your free site visit and quote today. Call on 07921705246 / 0203 488 0883 or email us at hello@bealesservices.co.uk. You can also fill out the contact page on our website. We look forward to hearing from you soon!