Before you get a new boiler, it can be easy to become overwhelmed with all the different options and suggestions. Your new boiler will be a huge part of your life, so you need to make sure it is the right choice. While this may seem stressful, we have created a guide of handy questions for you to answer- to make sure you decide on the right boiler for your home.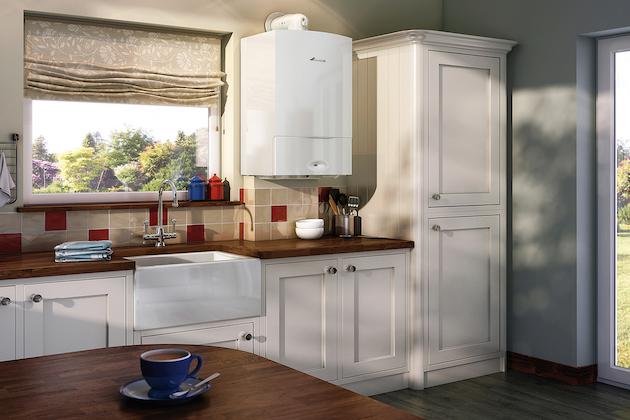 Where will my boiler go?
A lot of new boilers are installed in the kitchen since most are now small enough to be wall-mounted and hidden in a cupboard. This is a great way to keep your boiler out of sight and out of mind, while still being close by in case of emergency. However, we know it doesn't suit every home, so consider other spaces such as airing cupboards or below the stairs.
Which boiler manufacturer should I choose?
All boiler manufacturers have different pros and cons and it is up to you to decide on what is most important to you. These can include long warranties, great customer support, a trusted brand name and competitive prices to name a few. Do you believe it is worth paying a lower price if it means the quality will be lower? You also need to consider whether you want to pay higher for well-known brands, such as Baxi or Ideal. These brands can charge higher prices due to their reputation, but is it worth it for you?
How efficient is my new boiler?
Replacing an old boiler for a new one means you are likely to be saving yourself a considerable amount on your energy bills- as efficiency has increased considerably in the last decade. Boilers should only be A-Rated for efficiency now, making them over 90% efficient, compared to previous years in which they may have only been 55%. Finding an efficient boiler will not be hard.
Need a new boiler in Walthamstow?
We install a range of new boilers across Walthamstow, Wanstead, South Woodford, Woodford, Leytonstone, Leyton, Buckhurst Hill, Loughton, Chigwell and East London. We offer a boiler install to suit every home, so get in touch with our team today to find out what we can do help you! To arrange your free quote today, simply give us a call on 07921705246, 0203 488 0883 or send us an email at hello@bealesservices.co.uk. We hope to hear from you soon.